Sharon Bray Fine Art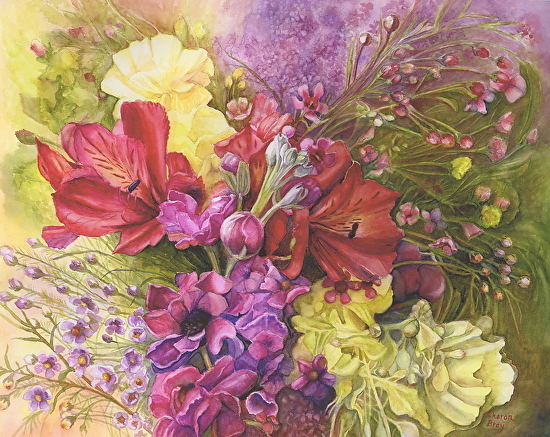 "For Mother's Day"
Flowers are a bit like our life's journey.
"We grow and bloom leaving everlasting memories with those whom we share our most treasured moments."
Enjoy the poise and beauty of masterful works of art in your home with Sharon Bray Fine Arts. Refining her skills and technique since early childhood, Sharon Bray's work has been recognized by private collectors and the art world.
A featured artist, Sharon has been awarded in several juried shows. The depth and poignant use of light in her watercolor landscape paintings has earned her public acclaim, as well as her tireless efforts in support of art education.
Sharon Bray is now sharing her gift with commissioned watercolor and oil landscape paintings, family and pet portraits that immortalize your loved ones or favorite places. Experience the wonder of fine art in your home or office with a commissioned work, or select from Sharon Bray's selection of completed works.
Visit the Commission a Painting tab and send detailed project information for unique, personal paintings to cherish for years, or view the Painting selection to browse currently available portraits.
Click below to Like my Facebook Page. Oh! You can click the Like button next to any of my art images and it will be shared on Facebook too. Just go click crazy! Gotta love this new technology. ;)